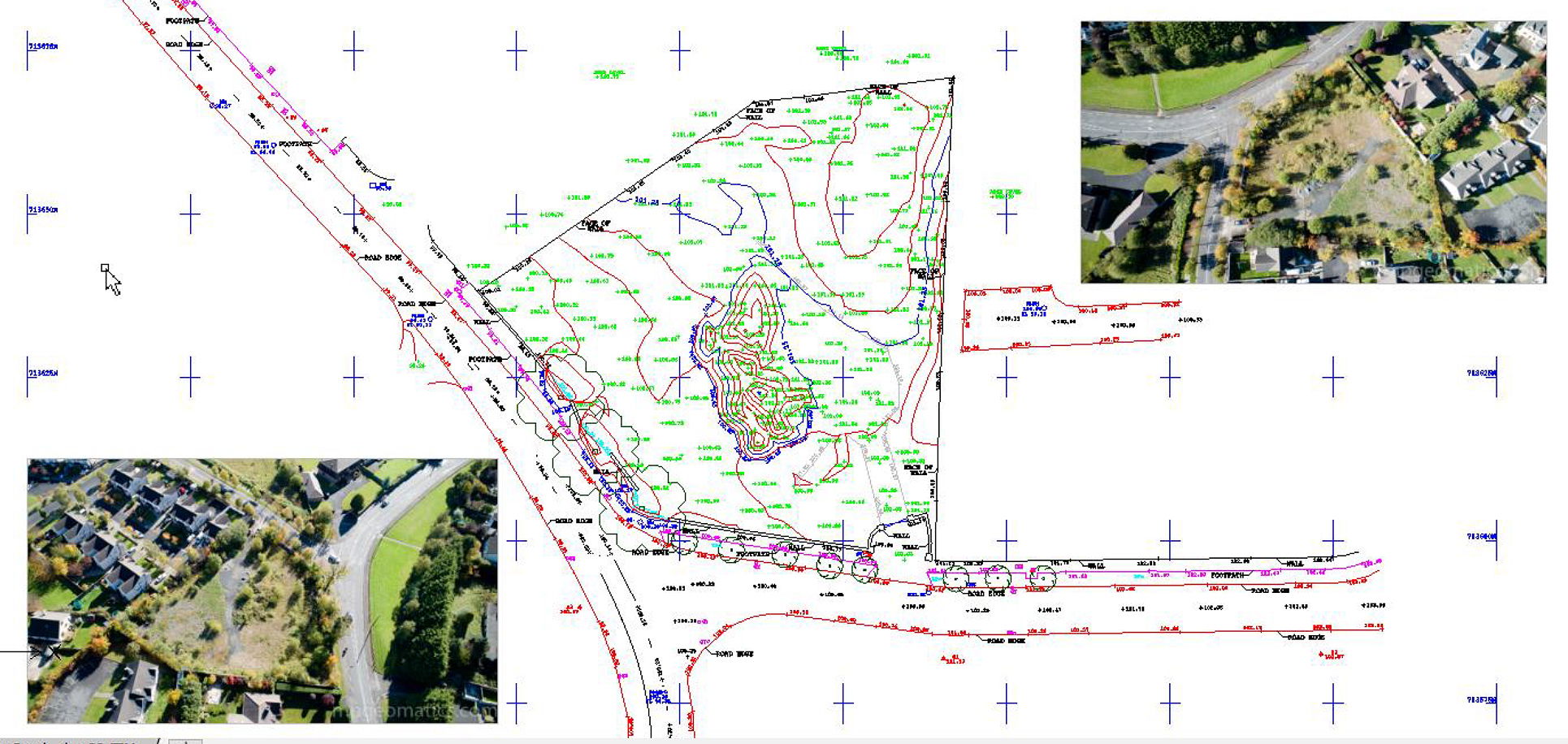 Detailed 2D & 3D maps with data collected and processed using the latest surveying equipment and software. True to scale representations of the natural topography to aid design and build for all construction projects.
Everything from contours, drainage details, building heights and positions are recorded and all to scale. Outputs can be delivered to fit seemlessly into all major design suites.
Each individual survey can be customised to each clients needs so if you need a basic boundary survey or the most complex sub-surface survey we can deliver and tailor the deliverable to your needs.
As standard all our surveys are delivered in ITM which is the national coordinate system for Ireland. We can also deliver aerial photos to complement the topographical survey as a value added service.