Land is a huge investment. This is why it is important to firstly know what you are purchasing and secondly to know the legal maps you have correctly reflect the property as purchased.
As a developer it is critical for you to submit 100% accurate as built plans to the Property Registration Authority thus supplying you and the end purchaser with peace of mind both legally and morally. We can complete a full 360 degree service for developers from initial topographical survey to setting out the scheme as per supplied design on site followed by production of contract maps for sale purposes before completing the process with full as built surveys for property registration and submission of sites to the Property Registration Authority.
We are experts in Land Registry map production and boundary dispute resolution is one of our specialized areas of expertise with over 30 years experience rectifying historical boundary mapping issues.
We take your folio map and conduct an accurate comparison between it and the PRA/Land Registry documentation to accertain the true position of your legal boundary.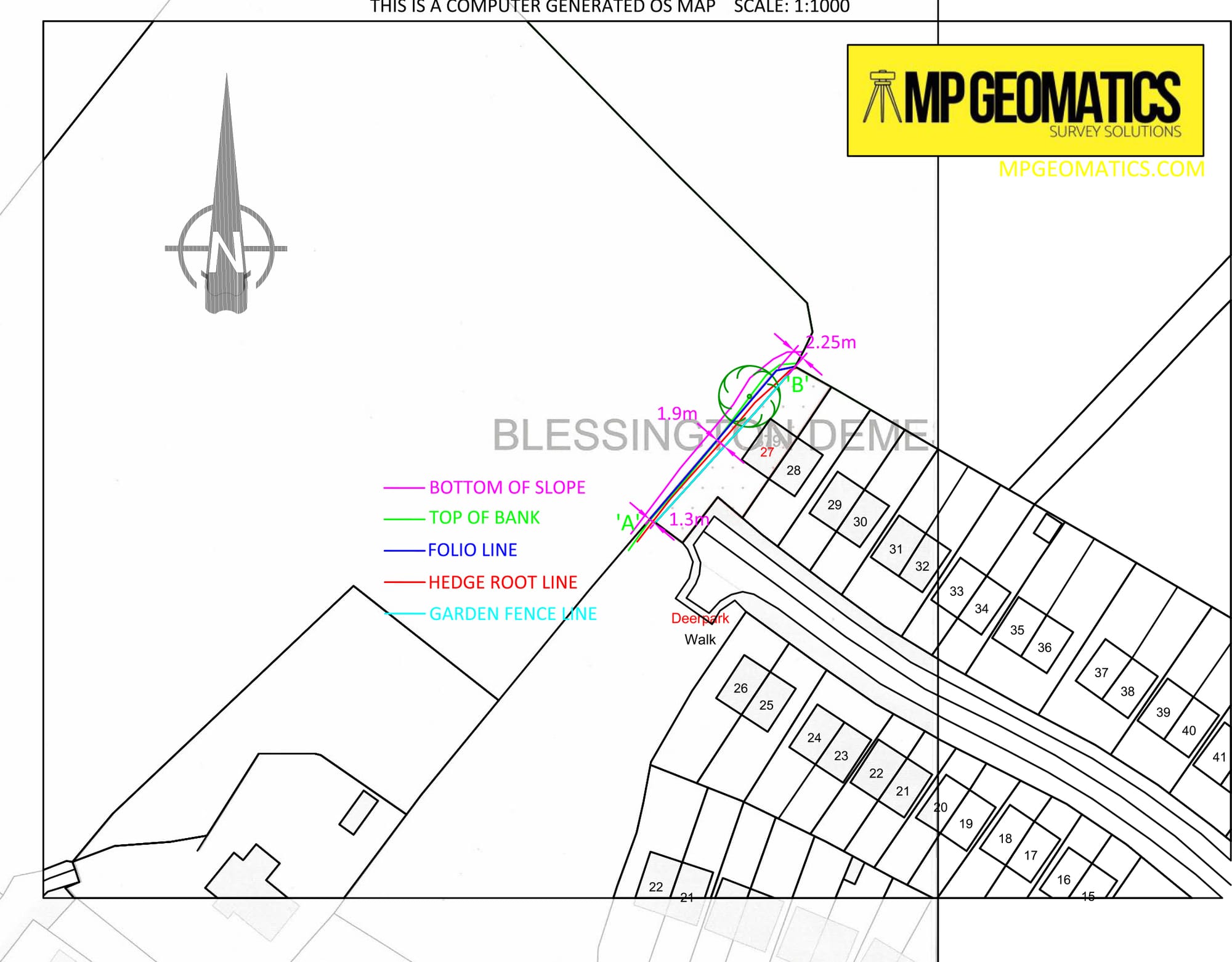 Note: All boundary comparison surveys are limited by the accuracy and scale of the base PRA/Land Registry mapping.