Topographical and meaured building survey of rural Georgian Property in Galway
LOCATION: Newtown House, Co. Galway
DELIVERABLES: Topographical & Measured BUilding Survey
FIELD DAYS: 7
OFFICE DAYS: 4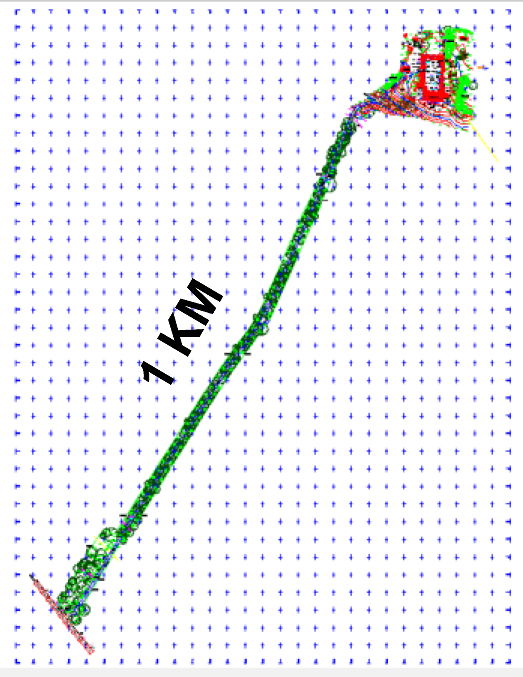 300 trees along 1km driveway was a test of patienceFloor plans, elevations, sections and a standard topographical survey were the order of the day for this Georgian property in rural Galway.
As always the topographical survey was the starting point but with in excess of 300 trees to be surveyed on the 1km long driveway alone we were not long in rattling up in excess of 2600 points and had all data collected in just two days. A test of patience it proved to be with storm Timonthy blowing a gale around us for two days on site.
A trip back to the office and 1 day later the topographical element of the survey was delivered to the client so they could get moving on some design elements of the project.
To laser scan or not to laser scan was always the dilmena when deciding the approach for the elevations and floor plan element of the survey. We decided that a few days longer on site with total station and MBS floor plan software was the best approach as it meant fewer days processing the data at the back end of the project with no dilution of the quality and the client received the finished drawings within a few days of us leaving site.
With expierence crews were able to split the field work for the floor plans and elevations on site with just two men gathering all the data for the floor plans and elevations in a further 4 days on site. Both men working individually, one outside and one inside with MBS on a microsoft surface pro tablet.
Back to the office and two days had all floor plans and elevations procesed and ready for delivery to the client. At MP Geomatics we like the old school aproach whereby the guys who survey the site proceess their own data. Our guys like it also as it gives them a much more rounded working experience and not just labelled as a data collector or CAD technician.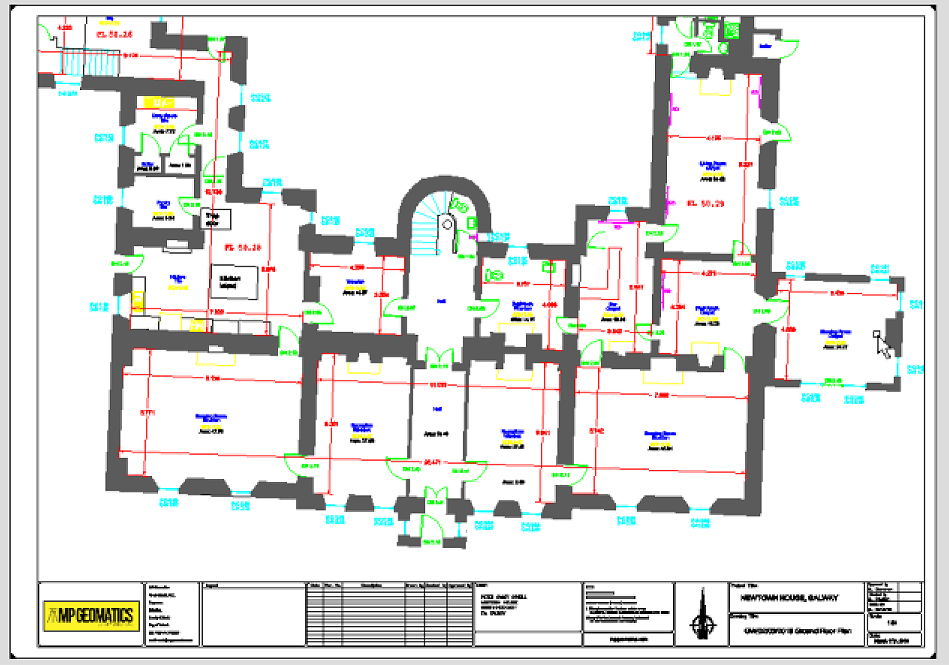 A section of the 1:50 floor plans of main house
In addition to the floor plans, elevations, sections and topographical survey we also delivered a series of aerial photographs and video to the client. With special focus on the condition of the roof after a fire destroyed some of the property in 2009 these images proved as valuable as the survey data to the clients architect.
"This was a challenging project for us but at same time a project which is right up our street and there is nothing we like more than getting stuck into floor plans and elevations. The cherry on the cake for the client was the delivery of the high quality aerial photographs. It helps that we are also fully qualified photographers with our photogrpahy services a high added value product for our clients." Mark Phelan Director MP Geomatics.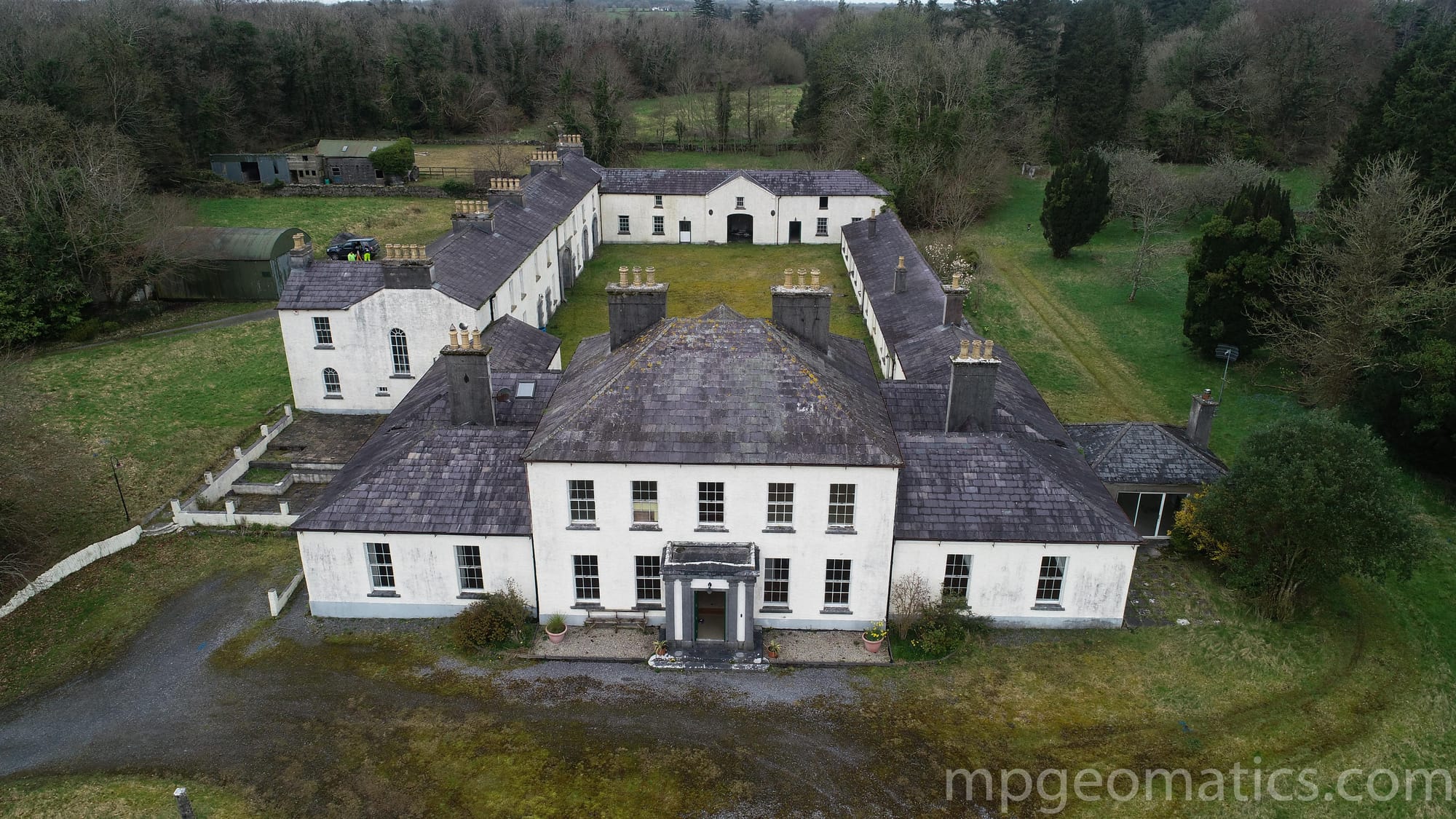 Front photo elevation of the property shot with out DJI Insprire drone