Laser Scanning - Leave it at home every once in a while.
As an early adopter of Laser Scanning in Ireland I for one can certainly see the benefit of scanning and agree that scanning has changed the face of surveying globally. That being the case I believe there is an over dependence on scanning these days where more traditional methods can achieve the same end result for a fraction of the price and with a much faster turnaround.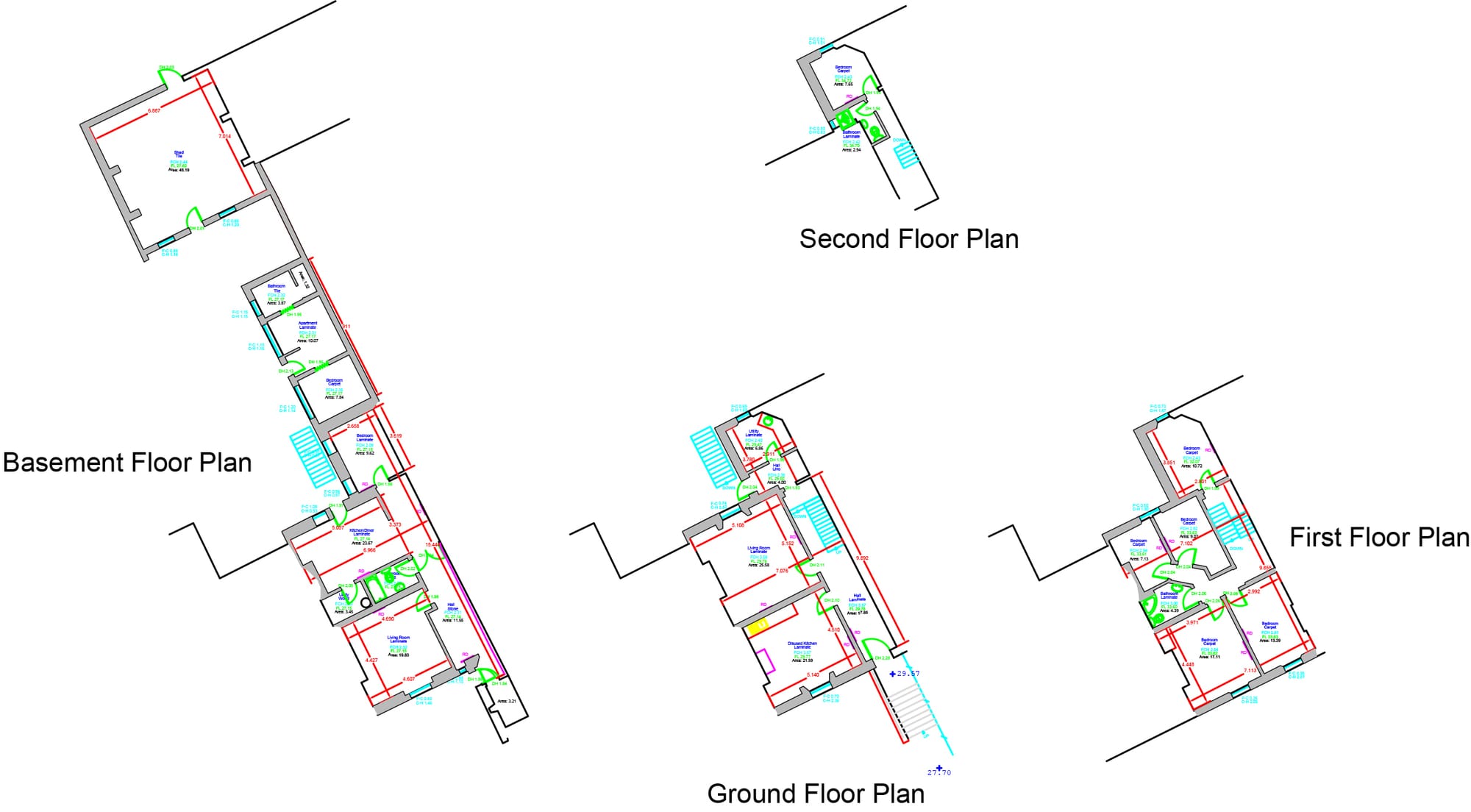 Floor Plans come out of MBS 80% complete & ready for delivery within a few hours
Let us use an example and let's start with a question. Do you need a laser scanner to produce floor plans, elevations, sections and elevations of a 3 over basement Georgian property in Dublin.
In my opinion the answer in NO. Of course you can if you have to and if you feel the need to use the equipment you have paid huge amounts of Euro's for and of course the scanner and subsequent processing will/should achieve the same result.
But in my opinion using traditional methods can achieve the same results for a fraction of the price with a much faster turnaround.

Elevations recorded with Total Station and MBS
Recently we carried out a survey of a 3 over basement Georgian property in Dublin and completed the field work in two days and subsequent office processing in a further two days. We did it all without laser scanning and our client had the deliverable within 5 working days of giving the go ahead for the project.
How did we do it. We simply used traditional GPS and Total Station along with what I consider the jewel in the crown of floor plan and elevation software called MBS. Its simple to use with a combination of a total station, a windows tablet and a disto required for the floor plans and elevations. The software simply plots as you survey sending the measurements from the TS/Disto to the tablet based software as you work. Of course good control and survey knowhow is essential but that is the case with all survey disciplines.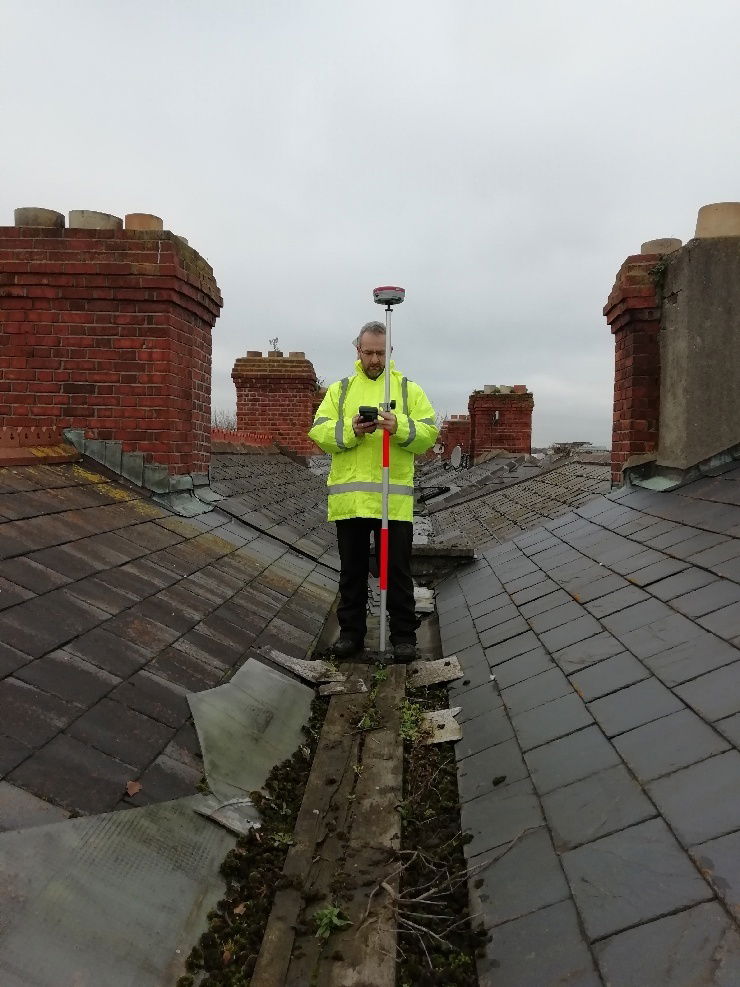 Recording roof plan detail with GPS
The hidden beauty of the software is the speed it allows you turn the field collected data in final drawings for the end client. Of course there is no substitute for laser scanning if you are down a mine, in a large quarry, surveying a crime scene or working on a busy highway but all I am saying is that there is still money to be made and time to be saved when you leave the laser scanner at home ever now and again.
In additon there is a tendancy these days to get a drone up in the sky as often as possible. We own two drones and use them for several applications but with safe access to a roof the easy option for a roof plan is just to walk it with GPS and get the results fast and quickly.
Its just a question of picking the right horse for the right course!