Our task, measure a 5000 sq metre Georgian residence in a limited time window.
Anytime we get an opportunity, and of course if the price is right, we can think of no better way to spend the day than carrying out measured building sureys with dimensionally correct floor plans and elevations as the deliverable.
After a high profile Georgian property in the heart of Dublin was purchased for a price that us mere mortals could only dream about we were tasked with the job of measuring its tight site and dwelling on behalf of the new owners architect.
We had a very limited time window with only a few hours per day and 3 days to complete the field work so it was all hands on deck to get the field work over the line.
After establishing network control with #GEOMAX GPS we set about getting the fundamental but always the starting point of such a project, the outline topographical survey, knocked out in double quick time.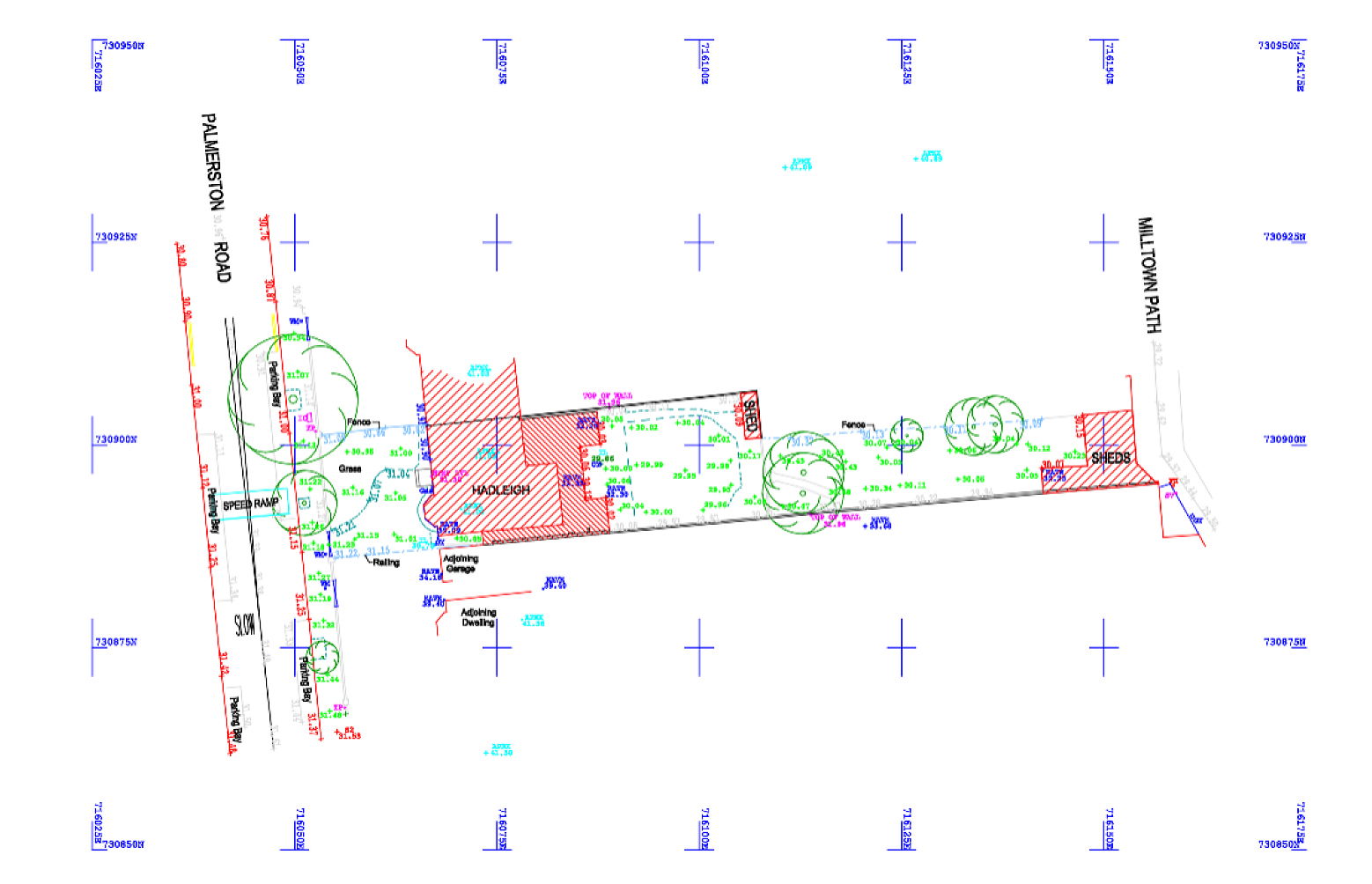 Topographical Survey element of the projectThereafter it was a case of establishing control inside the buidling with a combination of #LEICA & #PENTAX total stations. Once the control was in the next step was to record a series of key room details on each floor to use as a base and as a self check as we handed the base DXF data over to our floor plan crew.
Enter one of our favourite pieces of kit and something we find invaluable when carrying out any survey indoors, #MBS floor plan and elevation software. The #MBS floor plan software allows us record on site details in real time adding rooms and all room furniture, doors windows etc giving us piece of mind as we go.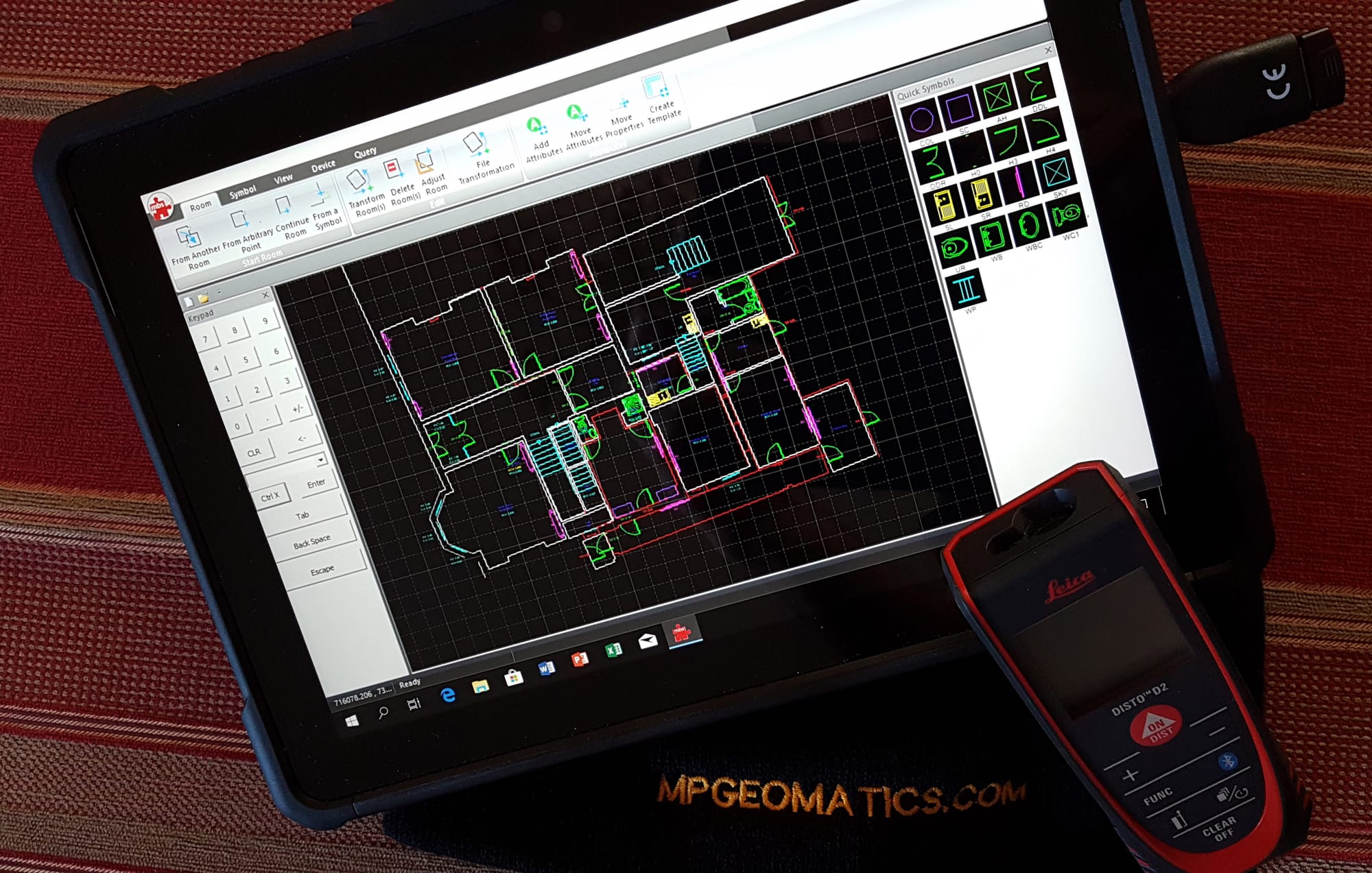 MBS software + disto + Microsoft surface GO = Productive on site days.
Once all the data was collected on site it was a case of exporting and producing final drawings that were Autocad compatible to the client to aid the design and planning process. Included in the final floor plans were all rooms, doors, windows, floor levels, floor to ceiling heights and room areas. In addition all fixed services were mapped including toilet and kitchen systems and radiators.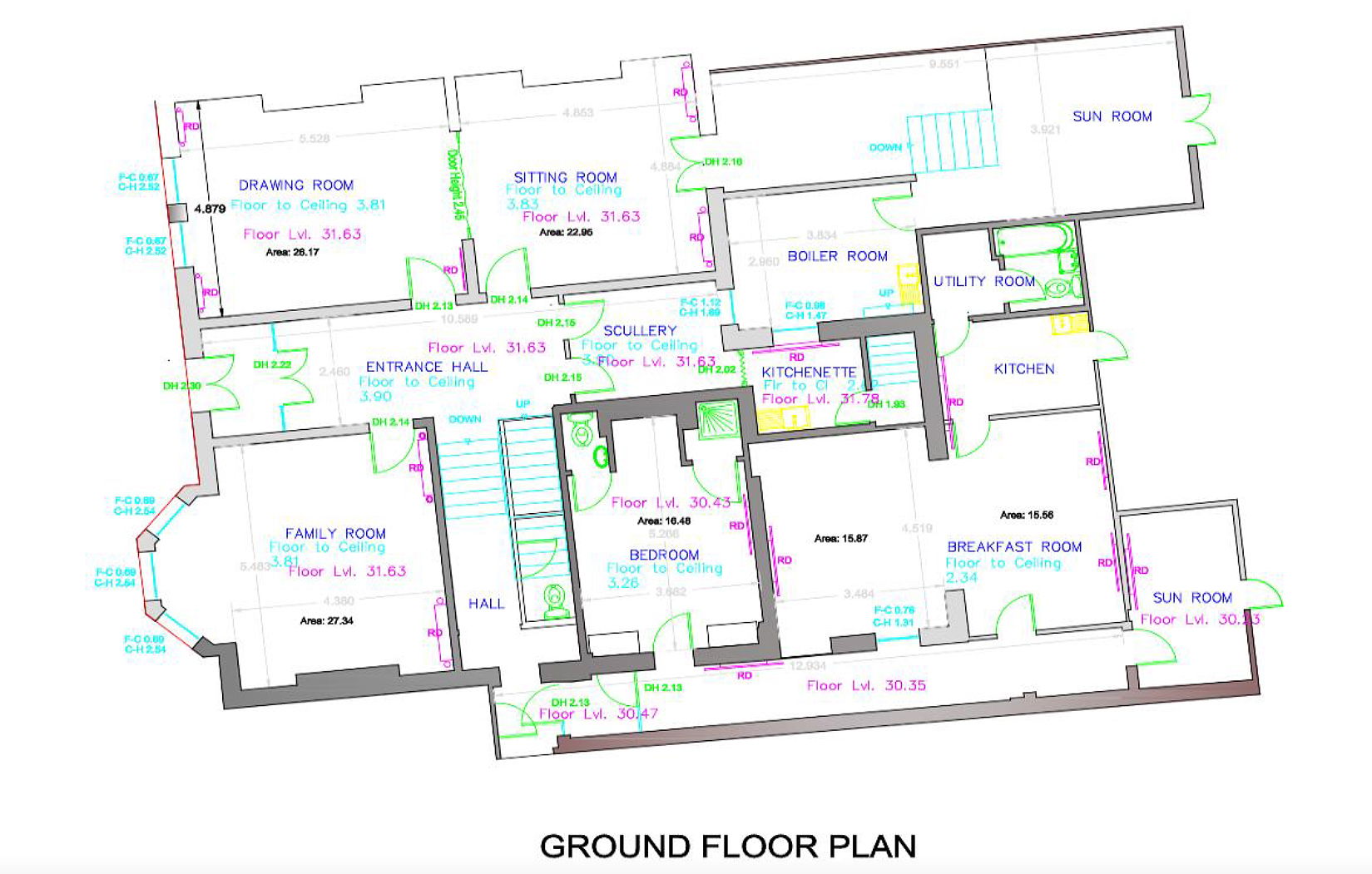 Detailed floor plans formed the backbone of the projectAs well as detailed floor plans we were required to submit more simple contextual elevations of the front and rear of the property. Sometimes a difficult proceedure given the innacessability of major parts of the facade. Yet again that is where technology plays it part and in this case reflectorless total stations earned their keep allowing us shoot inaccessable points of the facade with the measurements yet again going straight to our MBS elevation software in real time.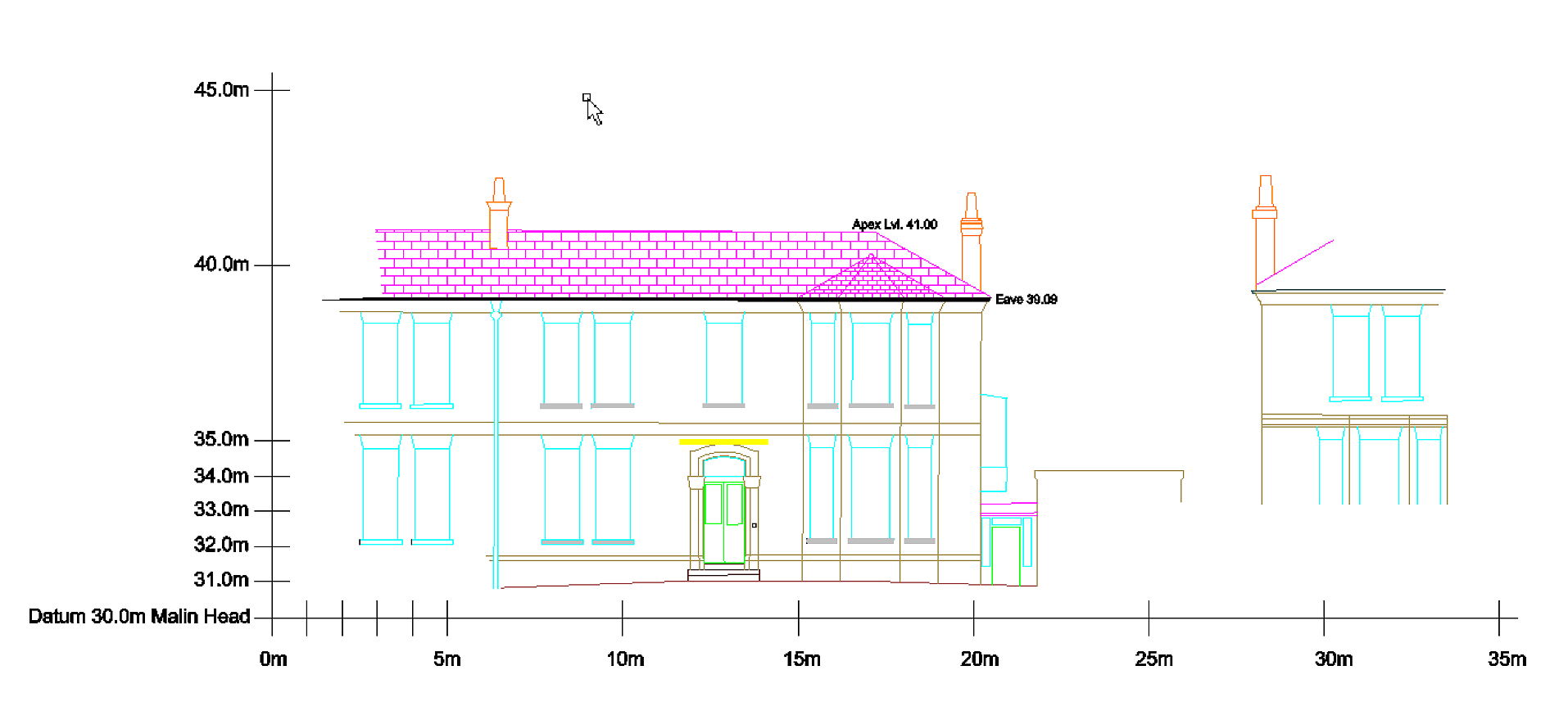 Contextual elevation showing the main elements of the facade.

In all 2 site days and 2 office days were all that were needed to get the project across the line. Back in the old days, and the old days were not that long ago, this could have taken up to two weeks to complete.